Wendell W. Brock, MBA, ChFC
Wendell W. Brock, MBA, ChFC, earned his Masters of Business Administration from Utah State Unive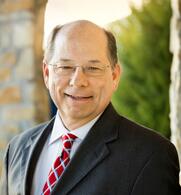 rsity and his Bachelor of Science degree in financial planning from Brigham Young University. Upon graduation, he spent four years in commercial real estate and residential appraisal in Arizona. He then practiced business consulting and financial planning with the firm Apex Advisors, Inc., as a senior financial consultant in Salt Lake City, Utah, leaving that firm in 2002. During that time he was also a general securities registered principal managing a branch office for a broker/dealer. In 1995 he completed the national exams for the Chartered Financial Consultant professional, designation, ChFC, from The American College, in Byrn Mawr, Pennsylvania. He added de novo bank consulting to that mix in 2001, when he and his team won regulatory approval of his community bank application.
Over the years he has taught thousands of people at financial workshops on topics that include cash flow management, insurance and risk management, estate planning, tax-related issues, securities and investment portfolio management and debt elimination, income tax strategies, and how to start and capitalize a bank, etc. His consulting practice is located in the Dallas, Texas Metro Area, which is more accessible to a nationwide client base.
Helping people succeed is a passion; financial and personal success is defined differently by every person. Understanding client's goals and how to help them accomplish their goals is why he wakes up in the morning. Self-reliance and providing financial security are typically key elements to what clients seek the most. Whatever those goals may be he enjoys being a team member and working to make it happen.
In the spring of 2012 he organized and received a license for Outside Investment Advisors, Registered Investment Advisory Firm, licensed by the Texas State Securities Board. With this firm he manages investment assets for his clients as well as provides comprehensive financial planning services. He also holds an insurance license in several states.
Wendell is a supporter of Boy Scouts of America and has served in various leadership positions. Currently, he serves as a District Committee member and conducts Eagle Scout Boards of Review, and formally as Scoutmaster of Troop 123 in McKinney, Texas. He is also an Eagle Scout. Wendell served six years as a member of the board of trustees of the Make-A-Wish Foundation of Utah and currently serves as the Executive Director of CREED, Inc., a non-profit that focuses on economic education and development. He also serves as a Board Member of the BYU Management Society, which promotes moral and ethical leadership in business. Additionally his community involvement includes leadership in the Collin County Hobby Beekeepers Association, and the Collin County Republican Men's Club. His hobbies and interests include: Church activity, photography, beekeeping, history, reading, backpacking, ham radio, and business.
He is happily married to his amazing wife, Taunie for 25 years, and they have six children, four daughters and two sons, two sons-in-law, a daughter-in-law and one grandbaby!