The HARP Program was designed to help homeowners refinance their mortgages who may have been damaged during the financial crisis or the Great Recession. The Program helps people get a lower interest rate on their mortgage, thus making the home more affordable. In many cases it helps families keep their homes. Below are the basic requirements and our experience of going through the process.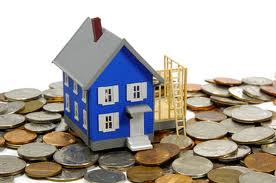 The requirements are simple:

1. The mortgage must be owned or guaranteed by Freddie Mac or Fannie Mae.

2. The mortgage must have been sold to Fannie Mae or Freddie Mac before May 31, 2009.

3. The mortgage cannot have been refinanced under HARP previously unless it is a Fannie Mae loan that was refinanced under HARP from March-May 2009.

4. The current loan-to-value (LTV) ratio must be greater than 80%.

5. The borrower must be current on the mortgage at the time of the refinance, with a good payment history in the past 12 months. [i]

Additionally your mortgage company has to participate in the program. I think it is harder to find a mortgage company that does not participate than one that does.

Thinking that our mortgage company would be the best place to start with refinancing our mortgage I called them and started the process for the home loan modification, not knowing that I was ineligible because we were always on time with our mortgage. Six months later, we found out that we were declined because we always paid our mortgage and were not in threat of foreclosure. I was pretty angry to say the least, that it took them six months and mounds of paper work, to tell me this.

A couple months went by and someone from our mortgage company called me to talk about the HARP program and that I should consider applying, I was thinking you have a lot of nerve calling me asking me to reapply after what you had put me through a few months ago. The lady assured me that this program was different and the only paperwork I would be required to deliver were my tax returns. She let me know the requirements and that I clearly qualified and that the rate would be less than 4.0 percent. After an hour of talking, she finally convinced me to give it a try.

Within two weeks I was approved and it took me longer to get my tax returns from my accountant than to get the loan finalized. This was really a smooth deal and a no hassle opportunity to lower my rate! They did pull my credit, but mainly to verify my address. A good credit score is not a requirement as she explained to me (not that mine was bad). Saving money is a great blessing!

This was bar none the easiest loan I think I have ever applied for. Perhaps it was my lender, but not sure, as CitiMortgage – a subsidiary of CitiBank – is not always known for being the most efficient or best company to work with. So the bottom line – go get HARPed!! Have you already been through the process if so what was your experience?
[i]
Making Home Affordable -
http://www.makinghomeaffordable.gov/programs/lower-rates/Pages/harp.aspx