Bitcoin is a payment system introduced as open-source software in 2009 by developer Satoshi Nakamoto. It is the first decentralized digital currency. Bitcoins are digital coins that can be sent through the internet.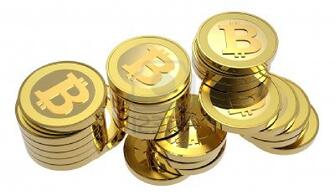 The payments in the system are recorded in a public ledger using its own unit of account, which is also called bitcoin. Payments work peer-to-peer without going through a bank, a clearinghouse, a central repository or single administrator. This has led the US Treasury to call bitcoin a decentralized virtual currency. Although its status as a currency is disputed, media reports often refer to bitcoin as a cryptocurrency or digital currency.
Bitcoin promotes a number of advantages to it's use. Namely, the lack of a middleman via a bank or clearinghouse means lower fees. Bitcoin can be used throughout the world, in virtually every country. A bitcoin account can never be frozen. There are no prerequisites for using bitcoin and there are no arbitrary limits.
There are several currency exchanges that exist where people can buy bitcoins for dollars, Euros, etc. They can also be earned by what is termed mining. In mining, the bitcoins are created as a reward for the payment processing work associated with bitcoin in which miners verify and record payments into the public ledger. Besides mining, bitcoins can be obtained in exchange for products and services.
Bitcoins are stored in a digital wallet that can be accessed through a computer or mobile device. Sending bitcoins is as easy as sending an email. About 1,000 brick and mortar businesses were willing to accept payment in bitcoins as of November 2013 in addition to more than 35,000 online merchants.
The biggest problem with bitcoin seems to be in it's volatility. The price of bitcoins has gone through various cycles of appreciation and depreciation referred to by some as bubbles and busts. In 2011, the value of one bitcoin rapidly rose from about US$0.30 to US$32 before returning to US$2.
In the latter half of 2012 and during the 2012-2013 Cypriot Financial Crisis, the bitcoin price began to rise, reaching a peak of US$266 on 10 April 2013, before crashing to around US$50. As the people of Greece began to see their financial markets collapse, they sought out alternative ways to preserve their wealth and bitcoin was seen as a viable option.
At the end of 2013, the cost of one bitcoin rose to the all-round peak of US$1135, but fell to the price of US$693 three days later. In 2014 the price fell sharply, and as of April remained depressed at little more than half that of 2013.
Growth of the bitcoin supply is predefined by the bitcoin protocol. Currently there are over twelve million bitcoins in circulation with an approximate creation rate of 25 every ten minutes. The total supply is capped at an arbitrary limit of 21 million, and every four years the creation rate is halved. This means new bitcoins will continue to be released for more than a hundred years.
Bitcoin opens up a whole new platform for innovation. It provides access for everyone to a global market. Businesses have an advantage with using bitcoin as it minimizes transaction fees, there is no cost to start accepting them, it is easy to set up, and they get additional business from the bitcoin economy.
Bitcoin is an interesting currency, worth investigating. There are many pro's and con's to this as it is making it's way into a more prominent role in the financial world. There have been many innovations in many fields for many years. But innovations in the monetary system are long over-due. Perhaps bitcoin is the new competition that will prompt the Federal Reserve System and other central banks to operate sound policies.