A few interesting facts about Iran will help put some perspective on the current status of the world economy. Iran is a country that is rich in other natural resources besides oil and they have a history of being an economic powerhouse in the Middle East region. It will be interesting to watch how they play their new part on the world stage.
Sanctions imposed on Iran years ago were lifted in January thus allowing Iran to once again export and compete in the global economy. At the height of the sanctions, Iran saw their currency, the rial, collapse by over 80%, sending food and basic product prices to hyperinflation levels.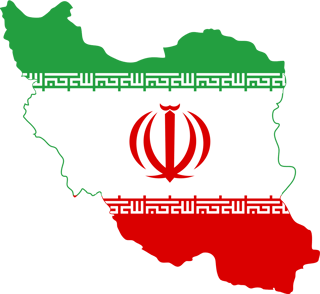 Iran has an abundance of natural resources it plans to export, including zinc, copper, iron ore, and oil. Iran's announcement that it will begin adding another 500,000 daily barrels of oil to world oil markets helped sink oil prices further in January as an oversupply issue was magnified by Iran's new production.
Iran is already the world's third largest exporter of steel. Iran also has about 18% of the world's natural gas reserves. Iran was also the first country in the Middle East to discover oil in 1902. It is estimated that Iran has proven oil reserves of 157 billion barrels, representing about 9% of the world's proven reserves. This is a sore fact for Saudi Arabia, which is a vehement rival to Iran, both financially and religiously.
Demographically, Iran has a young and highly educated population, adding to its vitality and stockpile of a talented labor force. Some economists have identified Iran with Germany, calling it the "Germany of the Middle East". If this is true then Iran can rise from the ashes and become a real economic powerhouse like Germany has post WWII. However because Iran still lacks the God given human rights, as many nations in the free world have, similar to our Bill of Rights, that are part of the U.S. Constitution, they will never mature to the same status as Germany has, never mind their oil.
Sources: CIA Factbook, IEA, Eurostat
Remember
"Vision with out work is daydreaming. Work without vision is drudgery. Vision, coupled with work, will ensure your success."
- Thomas S. Monson