Americans these days talk a lot about retirement, what they want to do, when they want to retire and where they dream about living. While there are many issues in planning a comfortable retirement, the most important is having enough money.

One fear these days is that a retired person may outlive their money. With people living longer, the 10 year retirement plan that worked for our grandparent's generation no longer equals security.

To be on the proverbial save side, plan for at least 25 years of retirement. This puts an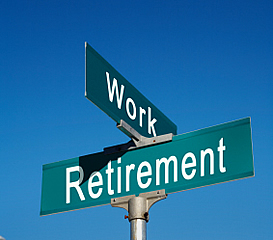 thing you can't afford.
extra strain on your retirement savings because it not only has to provide you with a decent income, but for a longer period of time.
There are some things that will help. First, get started right now. Procrastination is one
In fact, waiting 10 years to start will cost you over two time the savings rate. For example for every $100,000 you wish to have saved by the time you reach 65, it will cost you $28.64 per month at age 25 and $67.10 per month at age 35. You may think that's no big deal, but at age 45 it will cost you $169.77 per month and it only goes up from there.
According to the Employee Benefit Research Institute only 39.4 percent of the 156.5 million Americans working participate in an employer sponsored retirement plan. This lack of savings will greatly affect the spending of future retirees.
Second, plan on working at least until you can collect 100 percent of your socia
l security benefits. For those born after 1958 this is age 67. The longer you work, the more social security you will collect on a monthly basis. Working longer, will also allow you to put more away in your retirement plan and let what is there grow.
Third, open a Roth IRA, use a Roth IRA as your primary retirement savings vehicle. (Unless your company matches your contributions in a company sponsored 401K). Between these two you should save a substantial amount of your retirement funds. The big thing is to save regularly, make regular contributions to these accounts. No one forces you to do this, so you must be self-disciplined in your savings and simply DO IT!
If you don't like that idea, plan on increasing your savings rate. Currently Americans save approximately 4 percent of their income. It should be at least 10 percent, if not 1
5-20 percent. The more you save now, the less you will have to work during the golden years.
Finally, don't be afraid to use mutual funds and exchange traded funds (ETF's). By using an effective portfolio management strategy, like the 7Twelve® portfolio model you can manage risk while at the same time maintain adequate returns.
Outside Investment Advisors
can assist in implementing this type of model. Using appropriate funds should keep your money growing at a fair rate and keep it ahead of taxes and inflation.