It is an interesting time that we live in. Consider some of the current economic themes in households, businesses and markets throughout America:
In October 2007, U.S. stocks were hitting an all-time high, jobs were plentiful and homes were expensive. Two months later, the Great Recession began to eviscerate the economy, ultimately sucking $10 trillion out of U.S. stocks, collapsing a housing bubble and pushing the unemployment rate over 10 percent.

Seven years later, most Americans have tried to put their finances in order, many are reducing their debt and working to save more. But Americans are making a lot less money and own fewer assets, even as stocks reach new highs, according to the Federal Reserve Bank.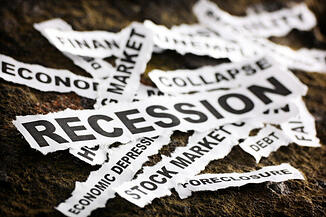 Housing prices are still 13 percent below 2007 levels. Fewer Americans own houses - sending rents up 16 percent, to an average of $1,100 per apartment in metro areas.

Educational loans are up, by $2,500 for the median family paying off student loans. That is prompted by tuition increases and a surge of people going back to school. Post-secondary enrollment jumped 15 percent, or 2.8 million, from 2007 to 2010, according to the U.S. Department of Education.

Jobs may be coming back, but good jobs are still scarce. More than 7 million people are working part-time jobs when they'd prefer a full-time position, 57 percent more than in 2007. And more than 3 percent of adults have left the workforce entirely since 2007, according to the U.S. labor force participation rate.
Increased government regulations have made it increasingly difficult for small businesses to grow, let alone stay in business. The uncertainty of new regulations and the differing political winds have all but removed the stability of our Republic. It was with this political stability that ideas and businesses thrived over the past 238 years. Instability causes uncertainty, hence in October we saw huge swings on Wall Street.
The Financial Select Sector SPDR (XLF), an exchange-traded fund targeting banks and investment firms, had the biggest withdrawal last week since 2009 amid concern that low interest rates and market swings will hurt profits.
Investors pulled $913.4 million from the $17.5 billion ETF, whose top holdings include Berkshire Hathaway Inc., Wells Fargo & Co. and JP Morgan Chase, a shift that turned its flow of funds negative for the year. The SPDR fund tracking financials is the largest and most-traded among the 40 U.S. listed ETFs focusing on that industry. Its shares outstanding decreased 5 percent, the biggest weekly decline in more than year.
Commercial Banks have waited for years for higher rates and more robust trading to b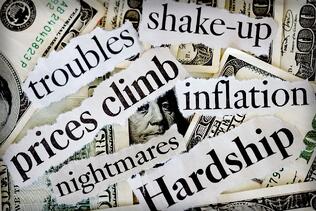 oost revenue from lending and market-making. "Weaker-than-expected global growth could prompt the U.S. central bank to slow the pace of eventual interest-rate increases," Federal Reserve Vice Chairman Stanley Fischer said. The severity of market swings last month also boosts the risk that some investment banks will incur losses while facilitating client bets, and it may slow mergers and acquisitions.
All this combined makes me wonder if we are indeed out of The Great Recession, as some say we are. Are the strategies proposed by the central banks as well as politicians designed to keep our economy down or to help it grow as they insist?
The outcomes of the elections this week will be very telling as to how Americans are feeling about the realities of what they are experiencing, day in and day out.