Nearly everyone knows someone over age 50, the prime age to purchase Long-term care insurance (LTC), which is an insurance product that helps provide peace of mind and dignity for the elderly who need assistance caring for themselves beyond a predetermined period. There are many aspects to this insurance, how premiums are priced, when does a person go on claim, how many people need the care, etc. Below these items and many more will be discussed.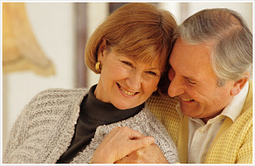 Long-term care insurance covers care generally not covered by health insurance, Medicare, or Medicaid. Individuals who require long-term care are generally not sick in the traditional sense, but instead, are unable to perform some or all of the basic activities of daily living such as dressing, bathing, eating, toileting, continence, getting in and out of a bed or chair, and walking.
Age is not a determining factor in needing long-term care. According to the U.S. Dept of Health and Human Services, about 60 percent of individuals over age 65 will require at least some type of long-term care services during their lifetime. About 40% of those receiving long-term care today are between 18 and 64. Once a change of health occurs long-term care insurance may not be available. Early onset (before age 65) Alzheimer's and Parkinson's Disease are rare but do occur.
LTC insurance generally covers home care, assisted living, adult daycare, respite care, hospice care, nursing home and Alzheimer's facilities. If home care coverage is purchased, long-term care insurance can pay for care within your own home, often from the first day it is needed. It will pay for a visiting or live-in caregiver, companion, housekeeper, therapist or private duty nurse up to seven days a week, 24 hours a day (up to the policy benefit maximum).
Other benefits of long-term care insurance:
Many individuals may feel uncomfortable relying on their children or family members for support, and find that long-term care insurance could help cover out-of-pocket expenses. Without long-term care insurance, the cost of providing these services may quickly deplete the savings of the individual and/or their family.
Premiums paid on long-term care insurance may be eligible for an income tax deduction. The amount of the deduction depends on the age of the covered person. Benefits paid from a long-term care contract are generally excluded from income.
Business deductions of premiums are determined by the type of business. Generally corporations paying premiums for an employee are 100% deductible if not included in employee's taxable income.
Medicaid provides some of the benefits of long-term care insurance. As a welfare program, Medicaid does provide medically necessary services for people with limited resources who need nursing home care but can stay at home with special community care services. However, Medicaid generally does not cover long-term care provided in a home setting or for assisted living.
Once a person purchases a policy, the language cannot be changed by the insurance company, and the policy usually is guaranteed renewable for life. It can never be canceled by the insurance company for health reasons, but can be canceled for non-payment.
LTC insurance rates are determined by six main factors: the person's age, the daily (or monthly) benefit, how long the benefits pay, the elimination period, inflation protection, and the health rating (preferred, standard, sub-standard).
Most companies will offer couples and multi-life discounts on individual policies. Some companies define "couples" not only to spouses, but also to two people who meet criteria for living together in a committed relationship and sharing basic living expenses.
Most companies offer multiple premium payment modes: annual, semi-annual, quarterly, and monthly. Companies may add a percentage for more frequent payment than annual. Options such as spousal survivorship, non-forfeiture, restoration of benefits and return of premium are available with most plans.
You should not purchase any long term care insurance if you currently receive or may soon receive Medicaid benefits, if you have limited assets and can't afford the premiums over the lifetime of your policy, or if your only source of income is a social security benefit or supplemental security income. Insurance companies and the National Association of Insurance Commissioners advise that you should not spend more than 7% of your income on this insurance.
The LTC industry suggests that you'll pay less if you buy your policy at age 50 instead of waiting until age 60 as others recommend. Many people worry that if they wait until age 60 to buy LTC, they will develop a medical condition that will either prevent them from qualifying for coverage or significantly raise their premiums. The average age of purchasers has dropped from 68 years in 1990 to 61 years in 2005, and the number of purchasers who are under age 65 has increased significantly.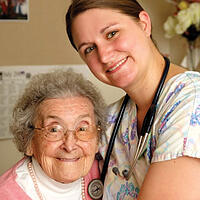 Some may argue waiting until age 60 because you are much less likely to file a claim before that age. Statistically, 90% of LTC claims are filed for people over age 70. But if you have a family history of illness at a young age, or you are losing sleep because you're worried about getting sick and not being able to afford care, then buy LTC when you can afford it. The peace of mind is worth more than any cash you'll save on premiums.
Many people think that they will use a retirement account to help fund Long-term Care, should you need it. Remember withdrawals from retirement accounts are subject to income tax. However if this is done right the withdrawals for Long-term Care maybe income tax free, saving retirees thousands of tax dollars.
While there are hundreds of thousands of these policies that have been issued, still 93% of retired Americans, who are the very people who need this coverage don't have it. It has been said that your retirement plan is not complete without long-term care insurance in place. Have you looked into LTC insurance for yourself or your parent(s)?