2013 was an amazing year for the Stock Market the S&P 500 ended up 30 points and the Dow made over 50 record highs. Over all it was a terrific year. For the past month the prognosticators have been lining up to forecast 2014.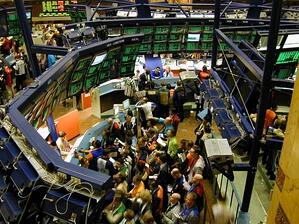 The WSJ reported the average prediction is that the market (the S&P 500) will only go up 7%. A month earlier the prediction was 10%. It's interesting to note that the 10% prediction is about the average gain the S&P has had over its history.

As we all know when in the business of making predictions, the lunch menu always has crow for its main course. Because the interesting part, the WSJ further reported that the average strategist error was 11.8%. So the average error can wipe out the average prediction pretty quick, making me wonder the value of the predictions in the first place.

In a meeting this past week one of the presenters, questioned the sanity of the market that rose over 30% while the average earnings per share rose only 6%. He exclaimed that the fundamentals are gone! Now we all know that things just get crazy in the markets and perhaps this is the one time that is true.

So what to do in 2014? This is where portfolio management comes into play. A portfolio that uses well diversified funds (or ETF's) across several asset classes is a solid strategy. The portfolio should have breadth and depth in the funds and asset classes. In this kind of portfolio each asset class will behave independently, but collectively risk is reduced. Some funds may be highly correlated, while several may not. One key is to have an overall low correlation between the funds.
One strategy is the 7Twelve® portfolio model, which provides this type of breath and depth in a portfolio. It utilizes 7 asset classes, with 12 different funds. The seven asset classes have over 40 years of data to provide an historical perspective on their behavior in different market cycles. The 7Twelve® portfolio model was developed by Professor Craig Israelson of who taught at Brigham Young University.
If the market goes up or down this next year, which we know based on the above averages it's going to move one direction or another, having a diversified portfolio is a good plan. How is your portfolio situated? Is it an all-weather portfolio?