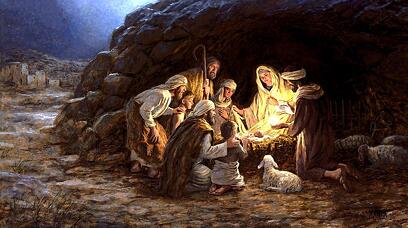 Merry Christmas to everyone who happens to read this blog. I hope that the joy of the birth of the baby Jesus brings peace to your hearts in the coming year. His birth is truly one of the most significant events in all of human history. For it ushered in the atonement that he performed on our behalf, which allows each of us to be forgiven of our sins. He also brought about the resurrection from the dead, now what had been prophesied for thousands of years was now a reality.
I hope through this year that each of us will work a little harder to be a better of a person, a little kinder, more civil, more polite, a little more loving to everyone we may meet. Kind patient acts may be just the thing that turns someone's life around for the good. Perhaps a little slower to anger too. The older I get the less I see a need for anger.
I do hope that everyone has had a wonderful Christmas and that they will have a happy safe New Year. And I hope that your plans for next year are the best and most successful of all your years. May God bless each of you in your endeavors. And don't forget to take a little time to count your blessings and to be thankful for what you have; you don't have to wait until
Thanksgiving
to show gratitude for our many blessings.