Generation Y consumers primarily look for mobile services and rewards programs when shopping for a new bank, according to a December 2013 study, conducted by Harris Poll among more than 1,000 U.S. adults.
The study found that Generation Y adults (those between age 18 to 34) with a checking account are more likely to say mobile banking is at least somewhat important when choosing a bank (78 percent) than those in the 35-54 age group (66 percent) or those ages 55 and up (44 percent).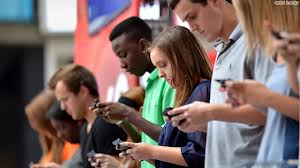 Members of Gen Y are also more likely to believe customizable rewards are at least somewhat important (86 percent versus 73 percent of 35-54 year olds and 63 percent of those ages 55 and up) and that cash back options are at least somewhat important (88 percent versus 74 percent and 67 percent, respectively). A recognizable brand name is also more important to Gen Y adults (81 percent say it's at least somewhat important) than it is to those ages 35-54 (68 percent), the study found.
While 72 percent of Gen Y adults say banking locally is at least somewhat important to them, roughly one-quarter of those same people who have a checking account but do not bank with a community financial institution say they don't use one because they don't believe a community bank or credit union will offer the same benefits they're getting at their current bank. Additionally, 30 percent of these Gen Y consumers say they don't use a community bank or credit union because they've never thought about it.
Are these study results indicative of the U.S. market or does it extend further?
In the eleventh annual World Retail Banking Report (WRBR) released in 2013 by Capgemini more than one-quarter of the countries in the WRBR's Voice of the Customer survey reported a decrease of more than 10 percent in the share of customers with positive experiences, a reversal from the prior year when increases of more than 20 percent were prevalent.
According to the report, since Gen Y consumers make up anywhere from one-quarter to one-third of the population in many markets, catering to their tastes is a key for banks. "This group's expectations of how banks should serve their customers, particularly via digital platforms, are significantly higher than those of the general population thanks to their prolific and sophisticated use of technology," the report adds.
For the first time, the report measured the impact of positive experiences on a number of behaviors linked to increased profits. Specifically, the report found that customers with positive experiences are more than three times more likely to stay with their bank than those who have negative ones. Customers with positive experiences are also three to five times more likely to refer others and purchase another product, the report finds.
In North America, Gen Y consumers are significantly less likely to have a positive experience with their bank, the report found. Only 41.7 percent in North America of those between 18 and 34 years cited positive experiences with their bank, compared to 63.4 percent of those of other ages, a difference of 21.7 percent. In other regions, positive experiences for Gen Y lag those of other age groups by anywhere from only 7 percent to nearly 10 percent.
This downward shift underscores the challenges banks are facing in meeting the evolving demands and high expectations of digitally-savvy Gen Y customers. The balance between traditional channels and the need to address the Gen Y customers will require a transformation for many banks. The new reality - Banks are no longer a branch or a place where customers go, but a collection of services that take place, anywhere, anytime.