The question is often asked how much life insurance do I really need? It is different for each person; however there are some basic formulas and a rule of thumb that help.
A rule of thumb is typically developed after going through so many iterations and calculations that the rule becomes a basic truth. Calculating the amount needed for life insurance is no different, as over the years many individual needs analysis have been calculated that a rule of thumb has been developed and it is quite accurate. That rule is basically 10-20 times a person's annual income.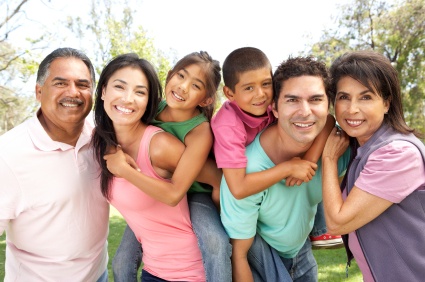 Now when this rule of thumb does not work, is if there is only one bread winner in the home and the stay at home spouse has little to no income. The stay at home spouse still has significant economic value to the family. Another case where the rule may not work is in the case of insuring children. (See article about insuring children here.) Children have great economic value in a family, and should a family lose a child, that is a grievous experience to go through. Receiving a death benefit, would provide the money so the family could take the time needed to grieve; while not necessarily needing to go back to work right away to pay the bills for a funeral.
To get a more accurate amount of the life insurance to buy, a needs analysis is performed with a simple formula which helps zero in on the particular amount for one's circumstances.
First, let's review the purposes of life insurance, generally there are three major reasons for it:
1. Financial care for loved ones in case of premature death
2. Pay for final expenses of the decedent
3. Provide liquidity for the estate (business buy out, estate tax burden, complete a project, pay off a certain debt, assist with retirement income, provide a charitable gift.)
What it should not be used for is to profit from the death of a loved one. Also a person must have an insurable interest in the person they are placing the policy on.
The formula for developing the needs analysis is basically Income needs for however many years, plus expenses that will need to be paid, minus current assets, including current life insurance policies. I like to print out a form and work the numbers by hand, simply because it makes the process more real. You can download a
.
When I was a young adult my father passed away. He had a small life insurance policy, I am sure it was not much, simply because my parents could not afford much. But it was a great help to my mother when he did pass away. His policy did not pay for every little item we could have used or needed, but it did pay for several important cares of life, including his funeral expenses. I am the youngest in the family, and at the time of my father's death I was in college, unmarried, and working part-time. My mother was a school teacher and getting closer to retirement. The value that small policy had on our entire family could not be calculated in simple financial terms, as it blessed our mother for years. Remember money is an emotional thing, its not just numbers. That peace of mind for my mother was incredible and I thank God for the agent who helped my father get the insurance.
As you calculate your insurance needs don't just look to the here and now, look off into the future as well. Needs can and will change over time. Many people these days find themselves raising grandchildren, thus putting them back in the position when they were young parents, affects their need for life insurance.
These long-term needs should be covered with some permanent life insurance, while other short-term needs should be covered with term insurance. Often this can be - again a rule of thumb - approximately 20-40 percent of the total life insurance need. It is something that each person should consider and work with their agent to determine the proper amount in view of their long-term goals.
In the end, life happens and each person is left with needs and wants. We may not take care of all the wants, but each of us can make a serious dent in covering the needs with some form of life insurance - it is an inexpensive way to provide financial peace of mind for our loved ones.
REMEMBER:
"Gold is money, anything else is credit." ~ J.P. Morgan